Verfijnde smaak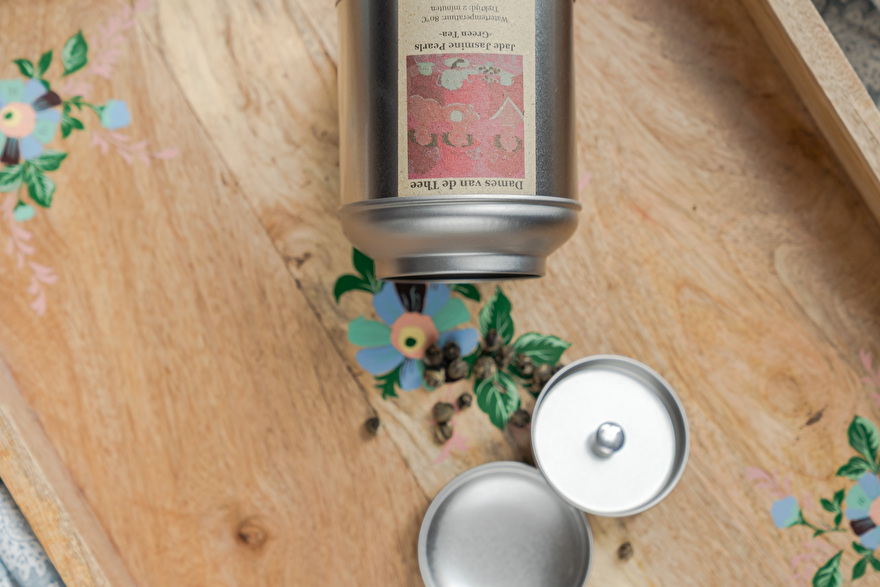 De thee van de maand september is Jade Jasmine Pearls. Deze specialiteit komt uit de Fujian provincie en staat ook wel bekend als `Phoenix Dragon Pearls`, naar de kracht van de draak in de vorm van de groene thee en naar de schoonheid van de phoenix in de vorm van de verse jasmijn. De bloemen worden bij de thee gemengd en daarna gerold. Dit proces wordt 3 keer herhaald. De jasmijnbloemen worden vervolgens verwijderd, maar de geur en de smaak van jasmijn blijft hangen. Deze parels maken een bijzondere thee met een heerlijk zoete smaak van jasmijn.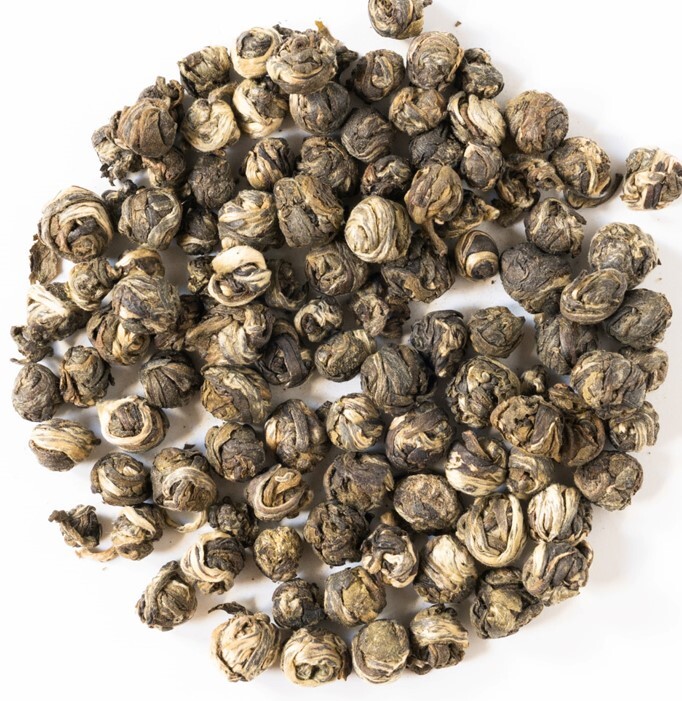 Elke maand brengen we een andere thee onder de aandacht.
Deze kunt u tegen een aantrekkelijke prijs proberen.
Zakje Jade Jasmine Pearls 50 gram: van €7,95 voor €5,95
Zakje Jade Jasmine Pearls 100 gram: van €14,95 voor €11,25
Blikje Jade Jasmine Pearls 50 gram: €11,95 voor €8,95
Blikje Jade Jasmine Pearls 100 gram: €18,95 voor €14,25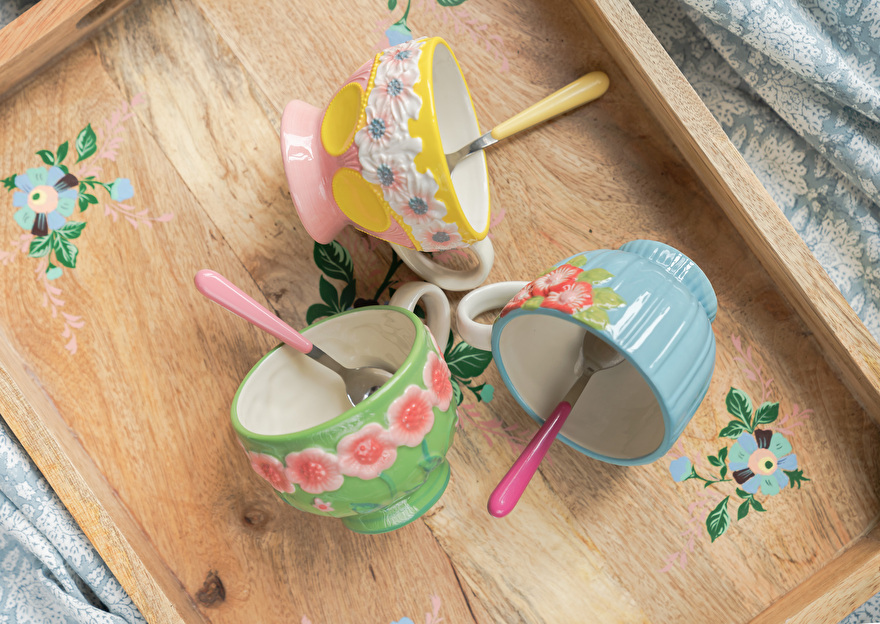 Op de foto's: houten dienblad Rice, aardewerk mokken Rice, theelepels Brio bestek, kandelaars Rice, theezeef Rice, melamine dipping bowl Rice (set 'Believe in Red Lipstick'), tafelloper Rozablue Breezy blue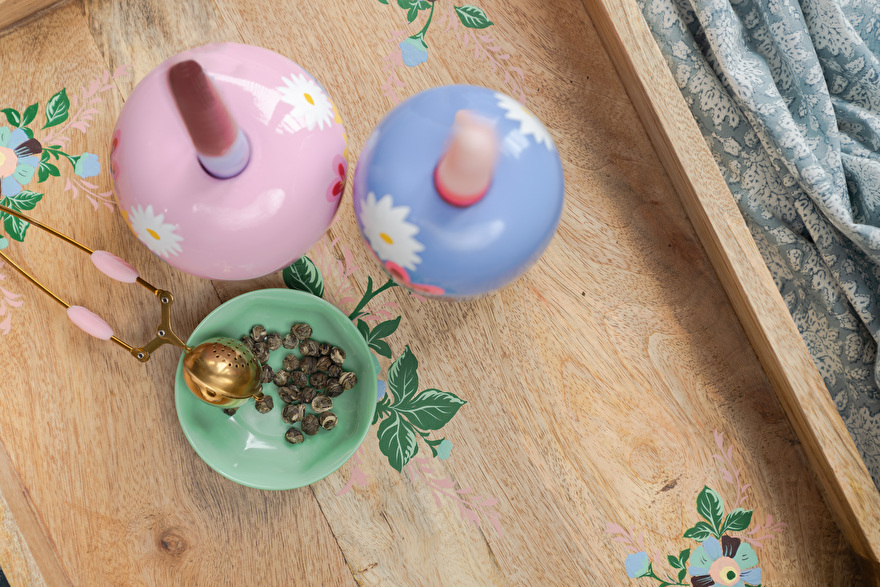 Nougat uit Frankrijk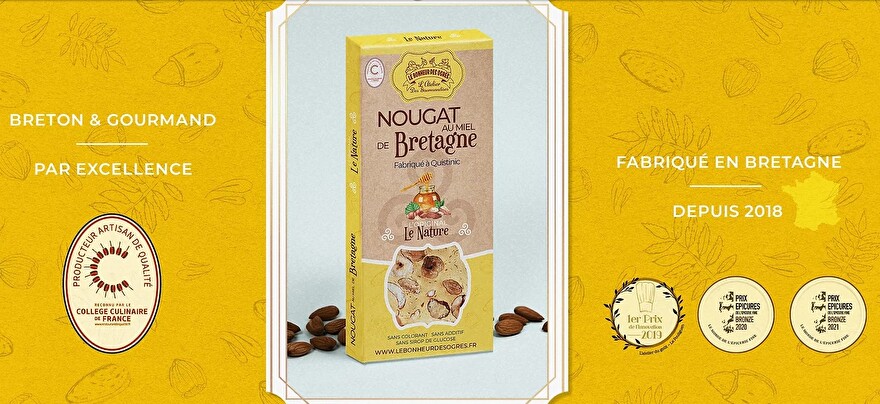 Le Bonheur des Ogres is een ambachtelijke Nougaterie. De Nougat is uniek. Het heeft bij de eerste hap een eigen herkenbare identiteit. Het assortiment Nougat is gebaseerd op recepten met gedurfde en gastronomische smaken, samengesteld uit biologische ingrediënten en honing die lokaal wordt geoogst door de toegewijde imkerpartners. Een origineel, eerlijk, milieuvriendelijk en vooral heerlijk product. Zonder kleurstoffen of ander toevoegingen en zonder glucosestroop.
Schotse Fudge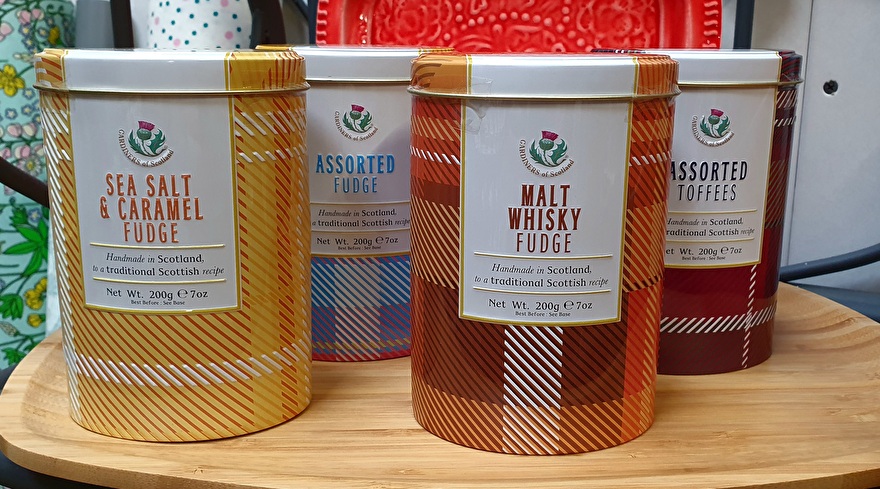 Al tientallen jaren maken Gardiners of Scotland fudge met de beste ingrediënten in het dorp Lesmahagow Schotland. Van de beste suiker- en melkproducten, natuurlijke kruiden, oliën, extracten en whisky, creëren ze fudge die heerlijk op de tong smelt.
Instagram
[instagram-feed]