Lapsang voor Kerst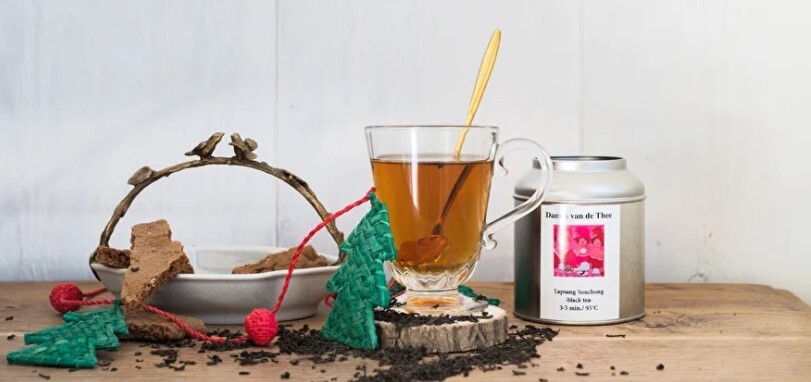 De thee van de maand december is Lapsang Souchong. Een Taiwanese thee met lange bladeren, gerookt boven dennenhout. Een grote klassieker van de gerookte theeën, heerlijk bij de maaltijd.
Geen of minder alcohol met kerst? Lapsang Souchong is een goede begeleider bij hartige hapjes en bij zoete lekkernijen.Serveer hem goed heet. Echt genieten van een dampend kopje thee,
volle smaak maar zeker niet bitter of wrang.
Elke maand brengen we een andere thee onder de aandacht.
Deze kunt u tegen een aantrekkelijke prijs proberen.
Zakje Lapsang Sougong 100 gram: van €4,95 voor €3,75
Blikje Lapsang Souchong 100 gram: €8,95 voor €6,75
Volg ons op Instagram
[instagram-feed]